Ordering is easy.
Email sales@reloading.org.uk telling me what you want, I will reply giving you the total price and payment options. Mail Order minimum of £8.00 Insured p/p
Last updated 23/11/2021
For Martini Henry and Snider cartridge specifications click here
For Martini Henry paper patch template click here
Also see "Black powder" for other black powder products
Custom Martini Henry Neck sizing and Decapping Die in stock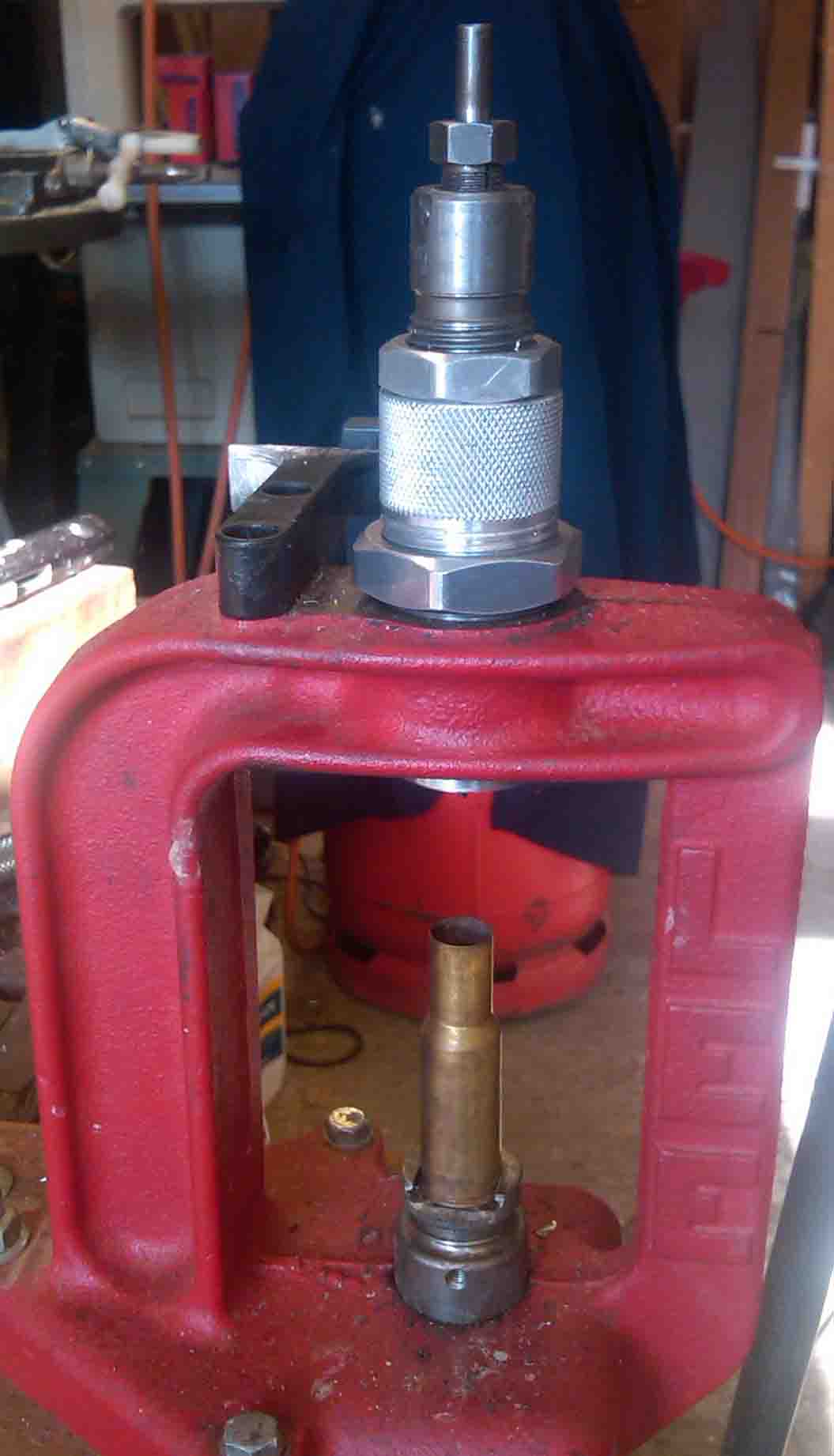 This Martini Henry Neck sizing and decapping die is fully adjustable to allow the whole neck to be resized or just some of it. The die comprises of a lee 480 ruger die that resizes the neck to .50" on the outside and about .468/.470 on the inside depending on the thickness of the brass. this is ideal size for the Martini Henry rifle. By screwing the lee 480 ruger in and out of the main body the length of neck resized can be altered. The main body is custom made from aircraft grade aluminium and is threaded to fit 1.1/4" presses (the same as the Lee Martini Henry dies). The final piece is a custom made extra long decapping pin. Due to the construction of this die no lubrication is needed during the resizing process £90.00
These can also be supplied to neck size for the Ganhendra Rifle. Unless you tell me otherwise it will be supplied for the Martini Henry.
Ganhendra Dies made to order.
Lee 577/450 MH 3 Die set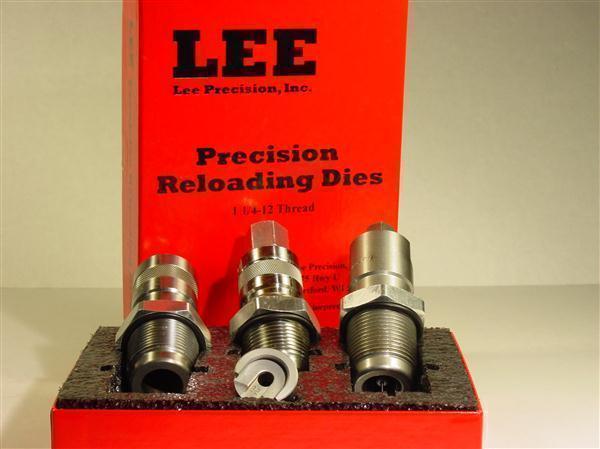 Lee 577/450 MH Large Series 1 1/4x12 thread 2-die set for 577/450 Martini Henry. Includes Full Length Sizing Die, Bullet Seating Die, Factory Crimp Die, shell holder. The full length resizer the neck to .462. £109.00
Martini Henry Cases,

These are made from reformed Magtec 24 Gauge shotgun shells, I shoot these myself without any problems, I have also been trying a longevity test on 25 of these, so far I have shot them 24 times without losing one. Cases are neck sized only using a ruger 480 sizing die on the neck and have been annealed every 5 reloads. They come neck sized sized at 462, but can be made larger or smaller on request. I usually keep a stock of 100 or so. £5.00 each
Special offer A box of 25 is £125.00 and includes FREE insured postage.
I can supply these with a slightly smaller neck diameters, for the Ganhendra type rifle shooting a .457 bullet, rather than the Martini Henrys .468 bullet
Annealing cup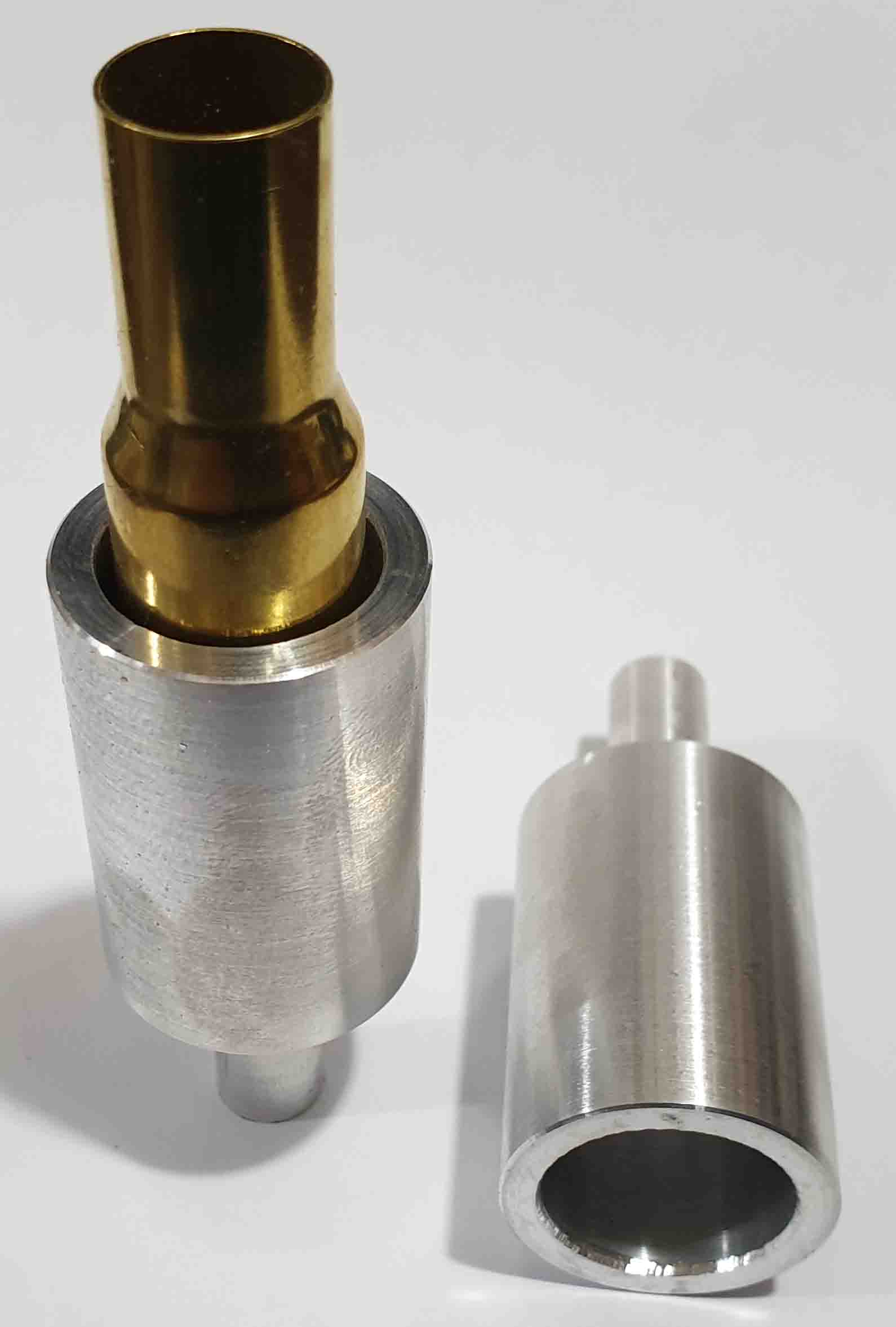 An annealing cup suitable for annealing Martini Henry and Snider cases that have been reformed from Magtec 24 Gauge shotgun shells. If you want one for Bertram cases which have a slightly larger base let me know and i can enlarge to fit.
This annealing cup is used in conjunction with a butane blowlamp and a cordless electric drill. The cup is put in the cordless drill and the case is put in side the cup, the case is then rotated and the blowlamp flame is applied to the neck of the case. As soon as any colour change is noticed the flame is removed, the case is tipped out and allowed to cool. this is repeated for each case. Do not allow the case to become red hot as it will ruin the case. Martini Henry Case not included. £15.00 Each
Paper for Paper patching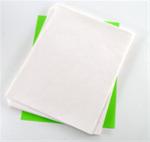 90 GSM Paper, This A4 size paper is all cotton and suitable for paper patching bullets to shoot from the Martini Henry or Snider, I use this in fire formed cases as new cases are to tight to get the bullets in. 4 thou thick. Two wraps will increase the diameter of the paper patch bullet about 12 thou, depending on method of wrapping. A .457 bullet becomes .469 approximately. Each sheet makes patches for 28 bullets. £2.00 for 10 sheets
9 Pound Onion Skin Paper for Paper Patch Bullets. This paper patch bullet paper is imported from America and measures 8 1/2"x11" .002" thick. Two wraps will increase the diameter of the paper patch bullet about 6 Thou depending on method of wrapping. A 457 bullet becomes .463 approximately. Each sheet makes patches for 26 bullets. £2.00 for 10 sheets
457 Bullets.
GM 100 X.45 RN, FP Hardcast Lead Bullets 405 grn these can be paper patched up to 468 for Martini Henry.
.468 Martini Henry (No Paper patching required)
100 x 480 GRN 45/577 MARTINI HENRY soft lead, the bullets come pre lubed.
Picture shows bullet before lube has been added.
See Under Reloading - Bullets
Lee 2-Cavity Bullet Mold 457-450-F 45-70 Government (457 Diameter) 450 Grain - 90375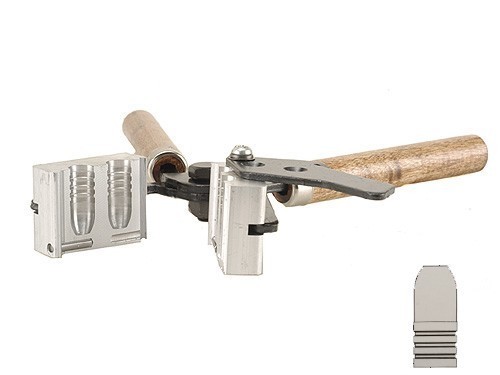 This mould casts a 457 bullet that would need to be paper patched up to the size of your Martini, usually .468/.470
Lee Bullet Moulds are a great choice for reloaders looking for a quality mould at an affordable price. Lee machines their mould blocks from aluminium making them rust resistant. Aluminium moulds heat up and cool down faster than iron or steel moulds and good bullets can usually be produced only after a few casts. In addition, aluminium blocks are one-third the weight of iron or steel mould blocks offering the bullet caster less fatigue during extended casting sessions. To ensure the best possible bullets, mould block halves are clamped together then lathe-bored for unmatched roundness and size control. Weights given are Lee's weights with suggested alloy; actual weight may vary due to the alloy mixture used. £25.00

X-Ring Services Bullet Moulds (Single Cavity – Aluminum Blocks)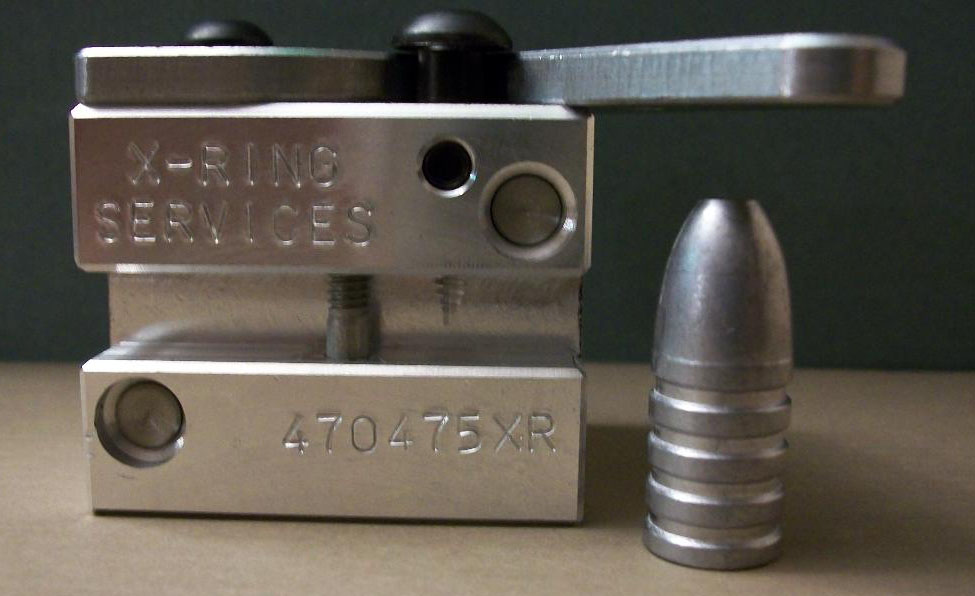 The mould is designed for the 577-450MH without the need to paper patch
This is a single cavity mould produces a .577/.450 M-H .470" diameter grease groove bullet. Nominal weight of 475gns (1:20 alloy). Bullets can be loaded as-cast, or resized if desired. £99.00
(Needs a set of mould Handles)
Lee Commercial Mould Handles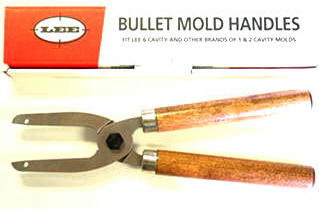 Lee Commercial Mould Handles fits Lee 6-Cavity Moulds, also most other brands of single and double cavity mould. £20.00
470 sizer Die for Lyman or RCBS sizer lubers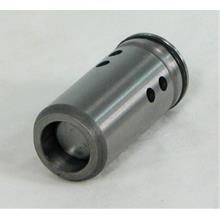 These are custom made resizers, made in the USA to the same standard as RCBS or Lyman dies. These dies will resize and lube bullets to .470 as cast by the CBE and X-Ring Services moulds. £55.00
Top punches for the Lyman or RCBS sizer lubers
These are made in Australia by CBE from the same cutter they use to make their moulds so a perfect fit is guaranteed £20.00
Ammunition Boxes.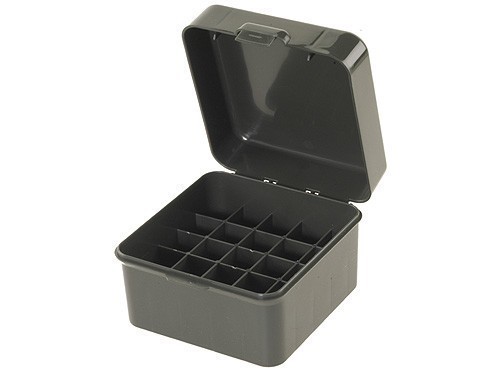 Suitable for storing Martini Henry Ammunition. These cases will store 25 rounds of loaded MH ammunition in the bullet up position. The standard length of MH rounds is 3.12 inches (79mm) these boxes will take up to 3.19inches (81mm). The colour of the box is Smoke Grey. £6.00
Reloading Tray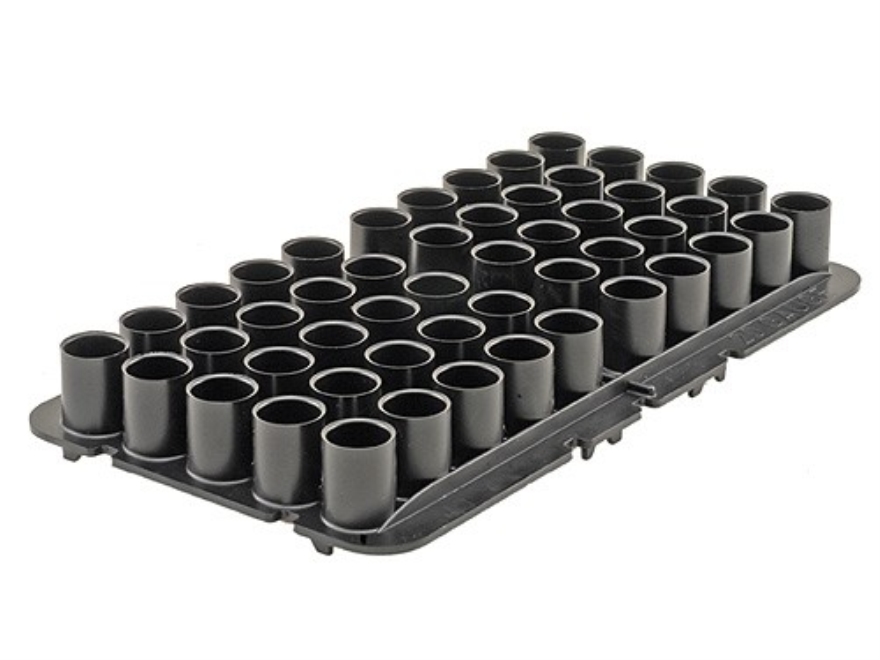 These reloading trays hold 50 rounds of Martini Henry or Snider cases. £8.00 Sold Out
All our wads are for the Martini Henry so are a larger diameter than the standard 45 calibre wads as sold on other sites
Walters Wads 45 Calibre (Martini Henry) 0.030 Thickness Bag of 1000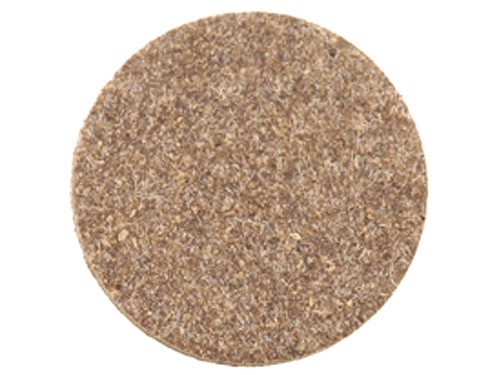 the 2001 Blackpowder Cartridge National Championships held at the NRA Whittington Center in Raton, New Mexico. Made from vegetable fiber gasket type material and pre-cut for most popular calibers. Tough, fire and water resistant, biodegradable, NRA acceptable for Blackpowder Cartridge Nationals, smooth cut sides, leave no barrel residue, absolutely consistent and ready to use. These are a larger diameter than the ones sold for Long Colt so fit much more snugly in Martini Henry cases, 30 thou thick. See under Black powder
Martini Henry Felt wads Lubricated ,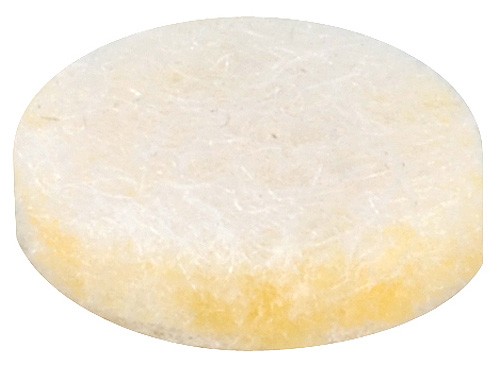 100 Felt wads .470 diameter for Martini Henry cases. These are soaked in wonderlube 1000 and are used in the place of the more traditional hard grease cookie . See under Black powder
Large Pistol/Large Rifle Magnum primers.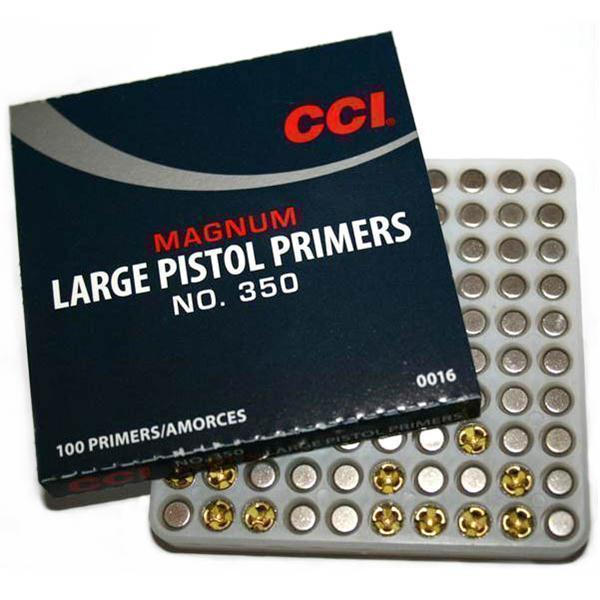 See under reloading.
Black Powder.

See under Black Powder
Hogdon Triple 7
| | | |
| --- | --- | --- |
| 1lb Triple 7 FFFG black powder substitute | See under Black Powder | |
| 1lb Triple 7 FFG black powder substitute | See under Black Powder | |
Reloading.Org.uk BP Pan Bullet Lube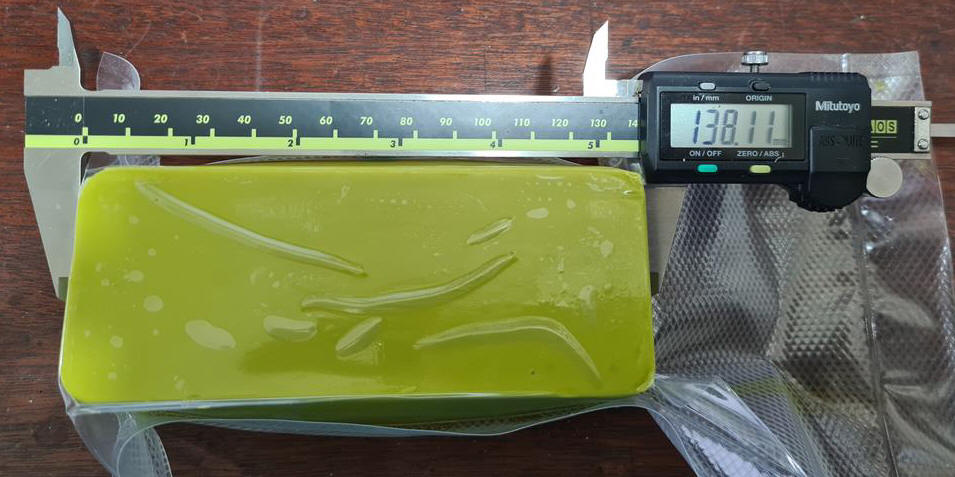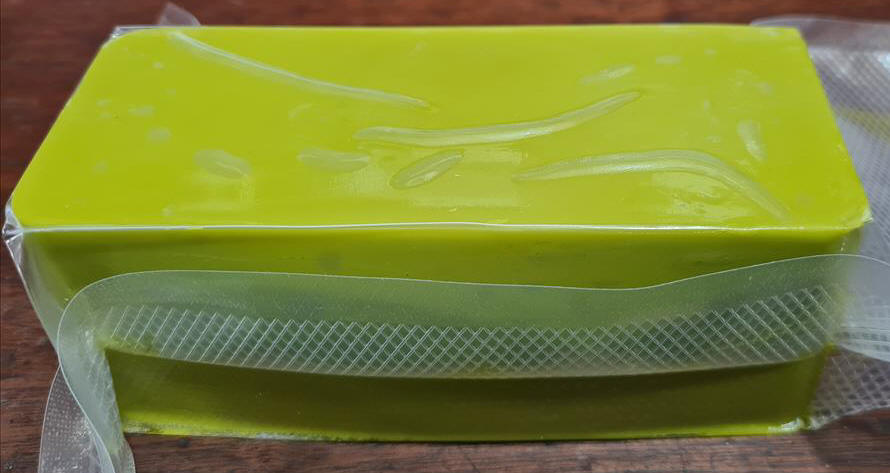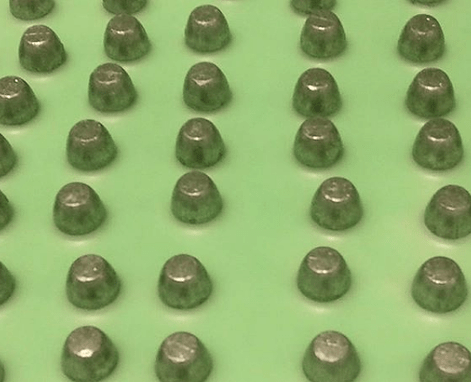 This is a black powder bullet lubricant/fouling softener is similar in consistency to Cheddar cheese and is made to our own formula. The Lube is intended to be melted and put in to a shallow tray or pan that has the bullets stood in and filled up to the top of the grease groves. When cool the bullets can be removed by pulling them out with needle nosed pliers, you can also remove the solid lube from the tray and push them out. The lube can also be used to make grease cookies for black powder cartridge guns. It is based on beeswax and olive oil and smells of wintergreen. we recommend melting this lube either by heating the lube in a container sitting in a water bath such as a saucepan on a stove or in a microwave. Extreme care should be taken not to overheat this product as it will catch fire if heated above its flash point of approximately 200° c, It melts at less than the boiling point of water (100°c) hence the use of a water bath. 12 oz block measuring 138 mm x 62 mm x49 mm (all measurements are approximate) See under Black powder
Container for Pan Lubing Bullets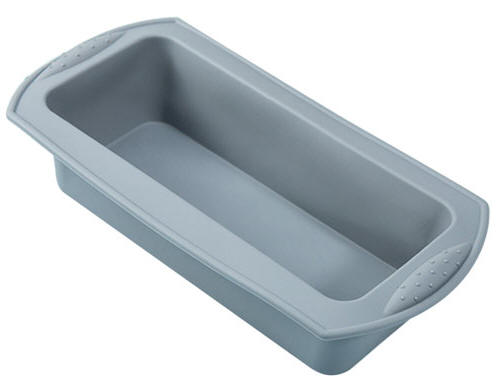 This container measures approximately 270mm x130mm x 65mm and is made of non stick silicone rubber, this means that the lube can be removed from the mould when cool by simply flexing the container or you can stick the whole thing in the microwave to re-melt the lube after you have removed the bullets or grease cookies. If you draw a line on the inside with a permanent marker you can use it to ensure you always make the same thickness of grease cookies. See under Black powder
Reloading.Org.uk BP Bullet Lube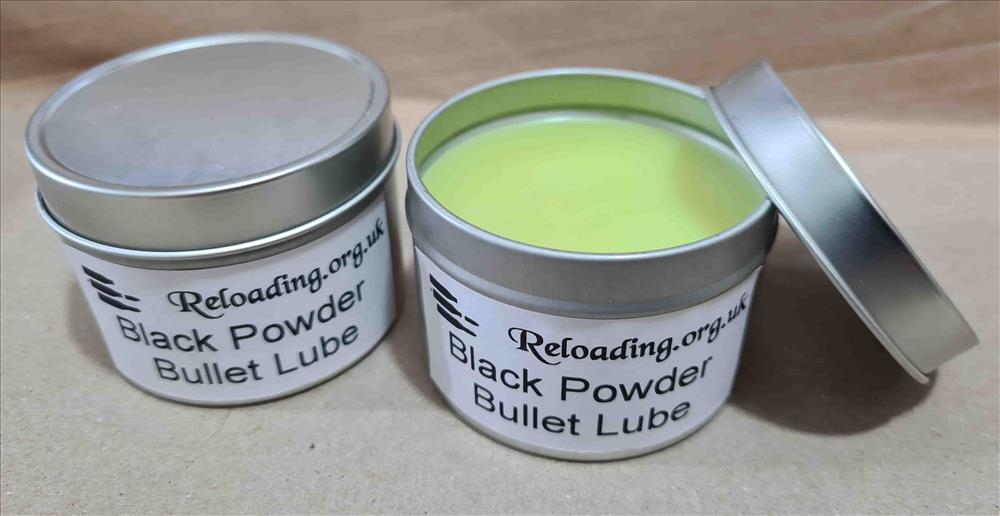 This is a black powder bullet lubricant/fouling softener is similar in consistency to butter and is made to our own formula. The Lube can be used to lube and keep the fouling soft in muzzle loading revolvers/pistols, and muzzle loading rifles, it can also be used to lubricate patches. It is based on beeswax and olive oil and smells of wintergreen and is similar to Wonder lube 1000 plus and other bullet lubes. 75 grams pot (2.64 oz), 6oz pot , 12 oz Pot See under Black powder
OX Yoke Wonder Lube 1000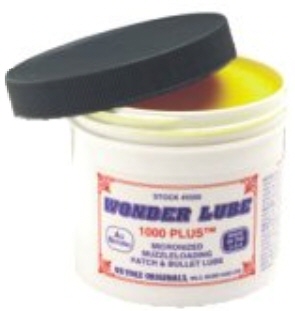 This is a black powder bullet lubricant/fouling softener which can also be used to lubricate patches. Made of natural products, protects against corrosion. Allows consecutive shots without cleaning. Has a natural scent that does not alert game. Made in the USA. This is a paste with the consistency of butter. 12 ounce pot See under Black powder
OX Yoke Liquid Wonder Lube 8oz bottle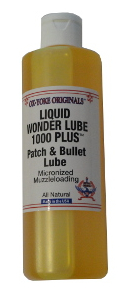 This is a black powder bullet lubricant/fouling softener which can also be used to lubricate patches and wads. Made of natural products, protects against corrosion. Allows consecutive shots without cleaning. Has a natural scent that does not alert game. Made in the USA. This is a liquid version of the above See under Black Powder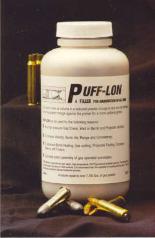 Puff-Lon is a lubricating ballistic filler that eliminates the air space inside an ammunition cartridge and smoothes the barrel with its all-natural dry lubricants. Puff-Lon has been in development for over 9 years and in the consumer market since January 2002. During all these years reports have been positive with no unpredicted mishaps. One container is the equivalent of 22,700 grains (by volume) of powder. For information there are 7000 grains to the pound. Out of stock, American factory is relocating, new stock coming when that is complete, possibly 3 months £50.00
The testing of
Puff-Lon
has shown:

An increase in the accuracy of any flat base bullets with smokeless or black powder

An increase in the longevity of a firearm

A decrease of the total maintenance of a firearm


Very large increases in accuracy on cartridges with large air spaces such as

B. P. C.

With smokeless powder and sub-sonic rifle cartridges

Greatly slow down throat erosion

Can replace wads and gas checks

Isolates grease wads