Ordering is easy.
Email sales@reloading.org.uk telling me what you want, I will reply giving you the total price and payment options. Mail Order minimum of £8.00 Insured p/p
Lyman Case Lube Pad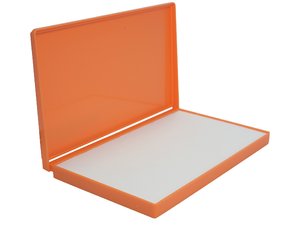 This case lube pad is perfect for the reloader looking to quickly and evenly lubricate cases prior to sizing. The cloth lubricating pad is designed to put the correct amount of lube on a case as it is rolled on the pad and the plastic case is designed to last. £13.00
Smart Reloader Case Lube Pad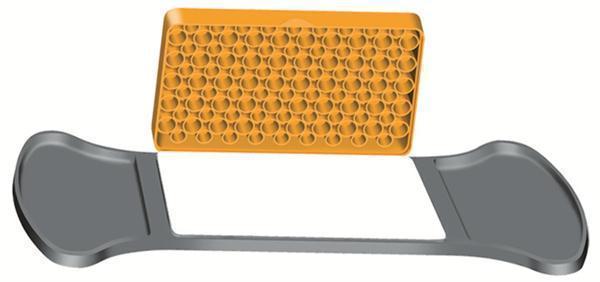 Lubricate your cases before calibration forming. Easily place your cases in the reloading tray included in the cover. Non-skid rubber feet fixed on to the bottom side. £15.00
Case lube spreader small

Use to spread case lube on the above pads in a smooth thin layer
Measures 85mm x 40mm x2mm and is 3d printed in Pet-G £1.00
Case lube spreader Large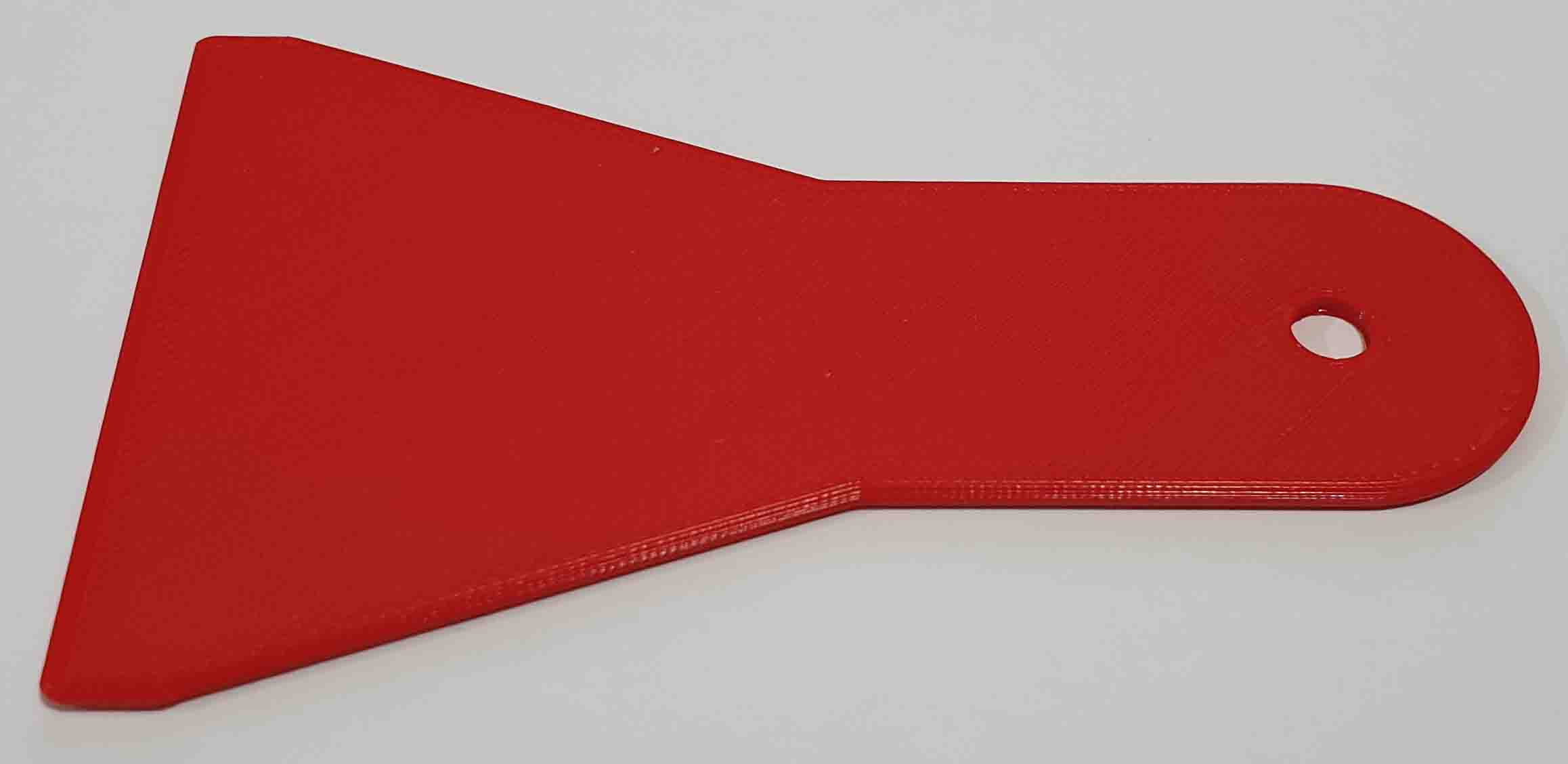 Use to spread case lube on the above pads in a smooth thin layer
Measures 100mm x 60mm x2mm and is 3d printed in Pet-G £2.00
Case Roller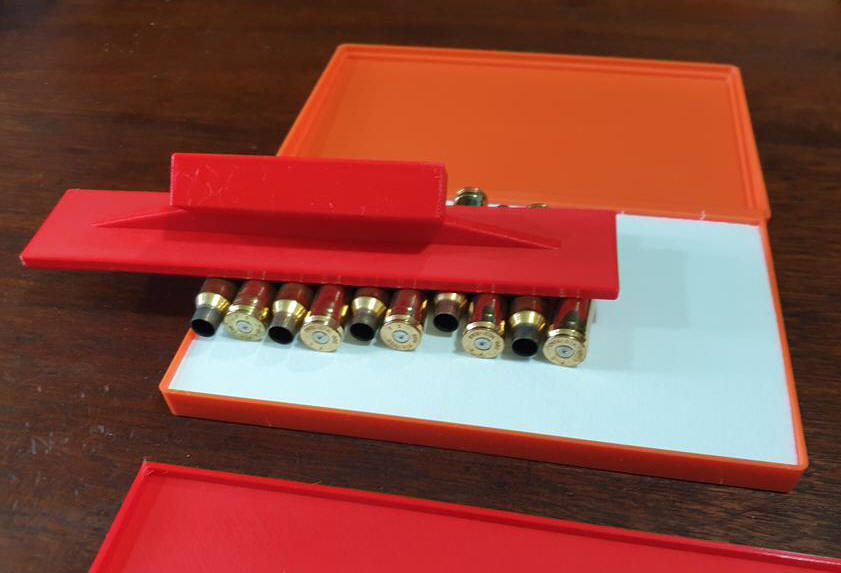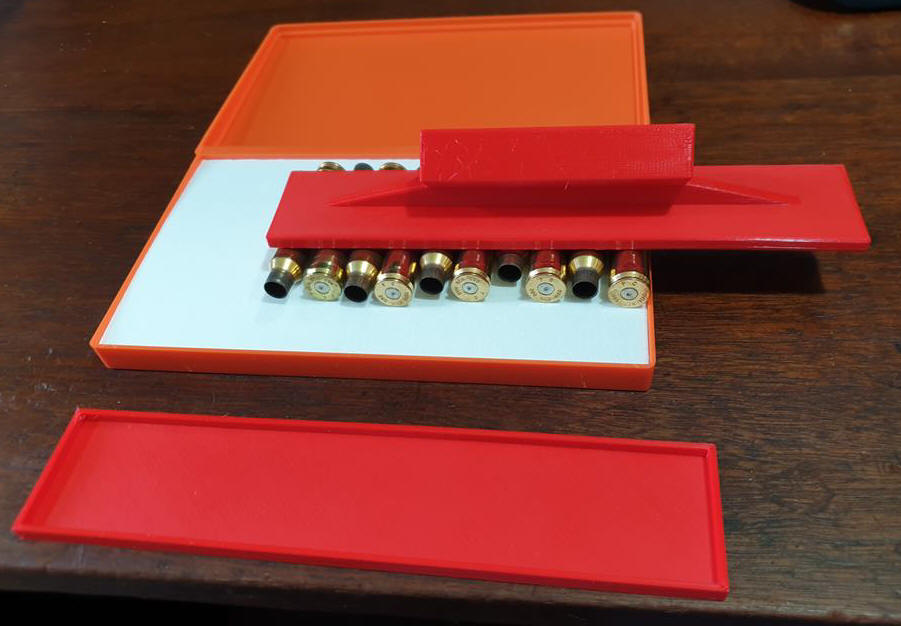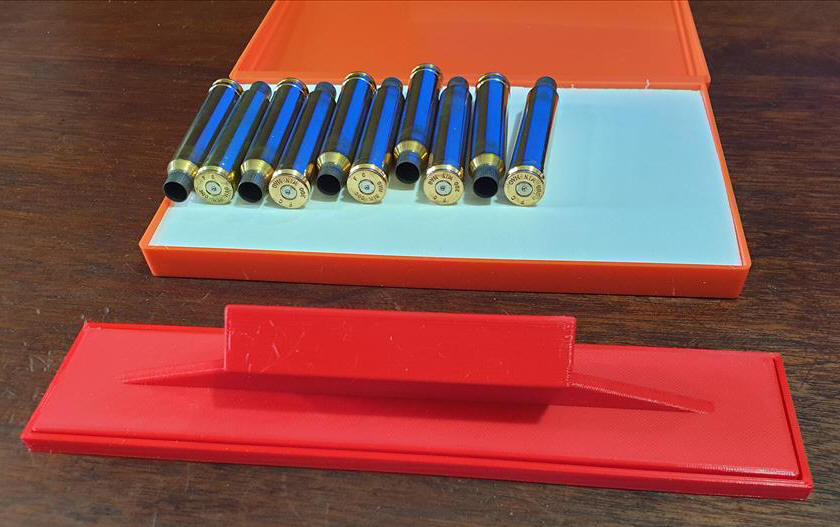 The Case Roller is used in conjunction with a lube pad (not included) to spread a thin layer of case lub over many cases at once. The pictures show a lube pad with 10 x 300 win mag being lubricated all at once. As long as there is enough room for the cases to rotate once then you can lube as many as you wish in one go.
The Case Roller comes with a tray to put the roller in to keep the base clean when not being used. TH base of the Case Roller measures 200mm x 40mm and stands 35mm high, it is 3D printed in Pet-G. £8.00
Lub pad and cases are not included in the price.
Smart Reloader Kinetic Bullet Puller.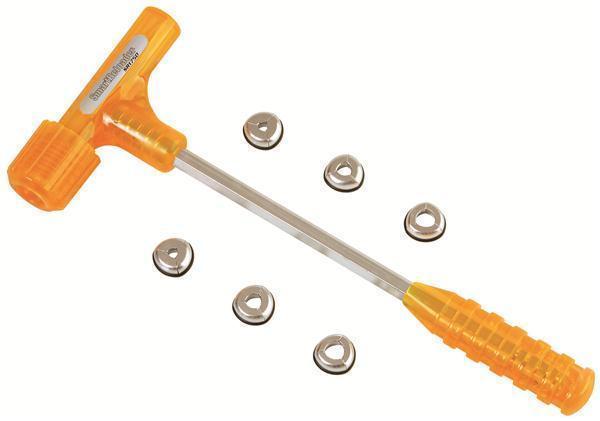 Includes 3 sets of collets that will allow you to pull bullets from reloaded ammunition from the calibre .17 up to .50 cal. £22.00
Franfort Arsenal Reloader Kinetic Bullet Puller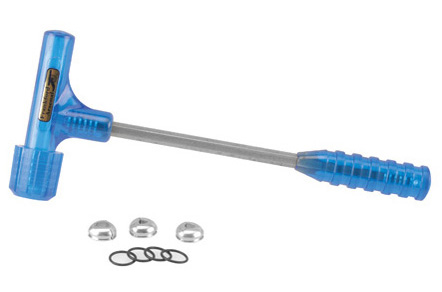 An impact-style tool is the easiest method to pull bullets. Just one stern whack and the bullet is separated from the brass. Three different collets are included allowing you to pull bullets from just about every caliber from 22 Hornet to 45-70. £22.00
MTM Universal Loading Tray.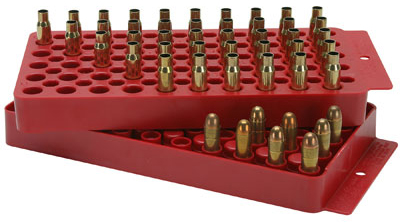 NEW Stock. The Universal Loading Tray has been retooled and replaces the LT-150, which has served reloaders for many years. While it still holds almost all rifle cartridges .17 through .458 Winchester and handgun calibres76 for 9MM, .38 and .45 pistol caliber, it also now fits new rounds, such as the WSM, WSSM, Rem, Ultra Mags and the 500 S and W Mag £10.00
SINCLAIR INTERNATIONAL SINCLAIR POLY LOADING BLOCK - 50 ROUND 338 Lapua/45-70 Govt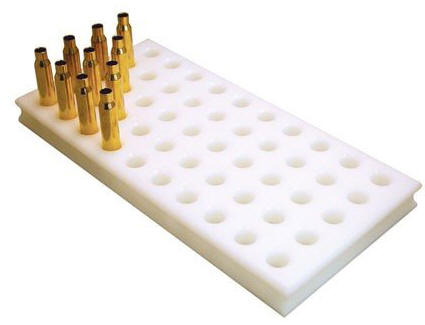 These blocks are machined from solid white polyethylene providing the reloader with a very durable, easy to clean loading block. Each block is machined to fit the specific cases you reload and has finger grooves machined into the sides to provide a sure grip. Each hole has a slight chamfer for easy case head entry. The "Poly" blocks are dishwasher safe for easy cleaning. White polyethylene is used because spilled powder shows up easily. These 50 round blocks are 1" (25mm) thick to provide deeper holes for your cases to sit in. This is especially beneficial when loading larger cases £21.00
MTM Primer Flipper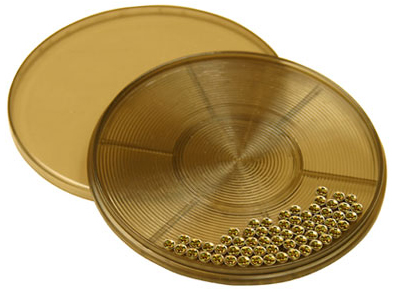 The MTM Primer Flipper is indispensable for saving the reloader time, especially when using an automatic feed priming device. Simply dump a box of primers into the flipper, replace the top, shake, and within seconds, all of your primers are anvil-side up. £5.00
Powder Die Stand.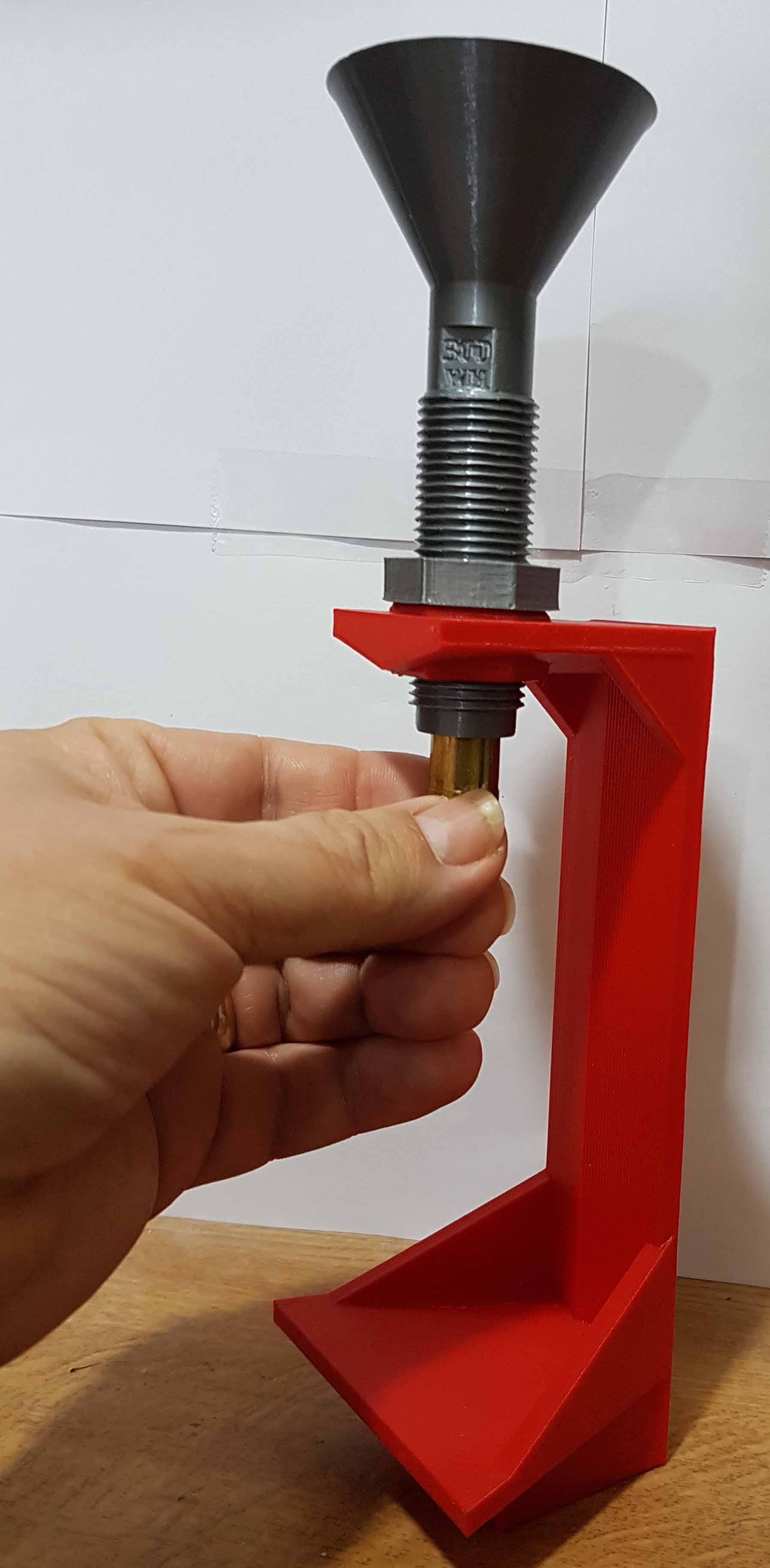 This die stand has been designed to hold the standard reloading 7/8 x 14 dies. This is useful if you are trickling your powder load on to scales. You can then place the case up inside a powder through die and pour the powder from the powder scale pan in to the case. This is much easier than holding the case a funnel and the powder pan. £10.00
You will either need a powder through die with a funnel in the top or a powder die as shown in the picture on the far left (not included)
It should be noted that the threads in the top of the stand are not as well defined front and back when compared to side to side, this is due to the printing process.
Basically the stand is printed on its back and the thread especially at the top has to be printed on air. However the threads do work and the die is held securely.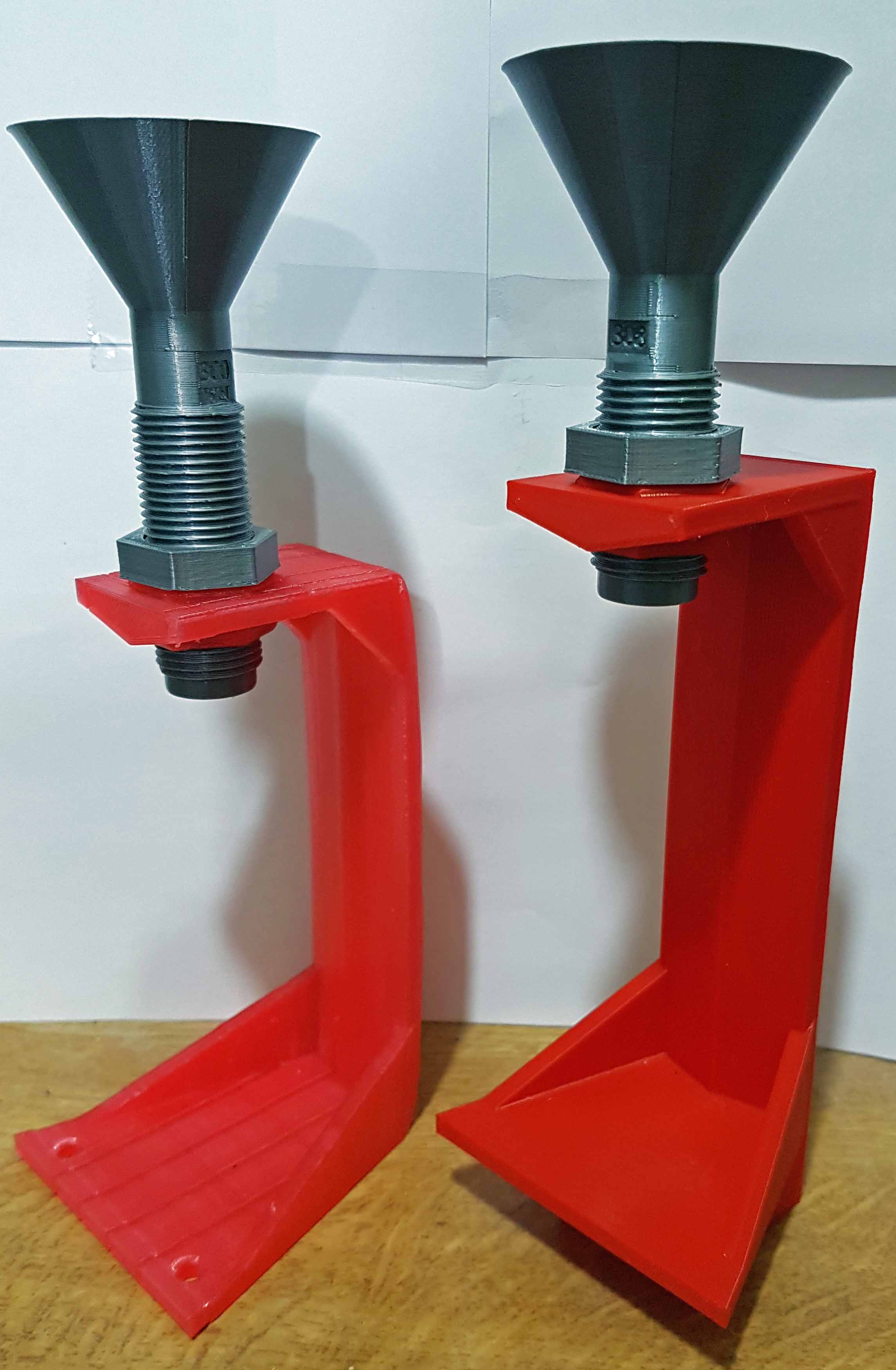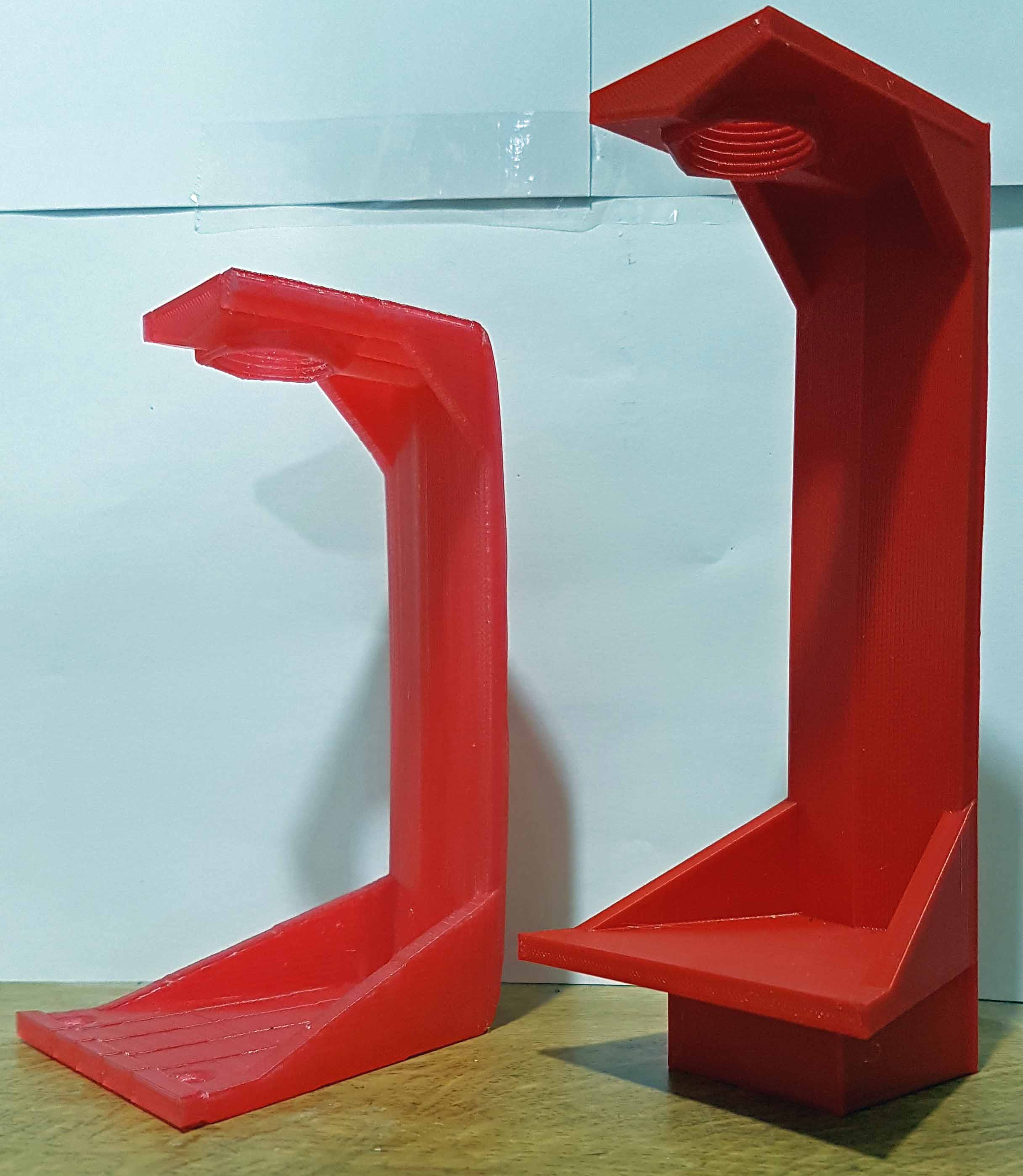 The powder stand is available in 2 options
Option A (Left) Has 2 screw holes so it can be screwed down.
Option B (Right) Has a block of plastic on the bottom that can be held in a vice
Powder Through dies not included and shown for illustrative purposes only
Powder Through Die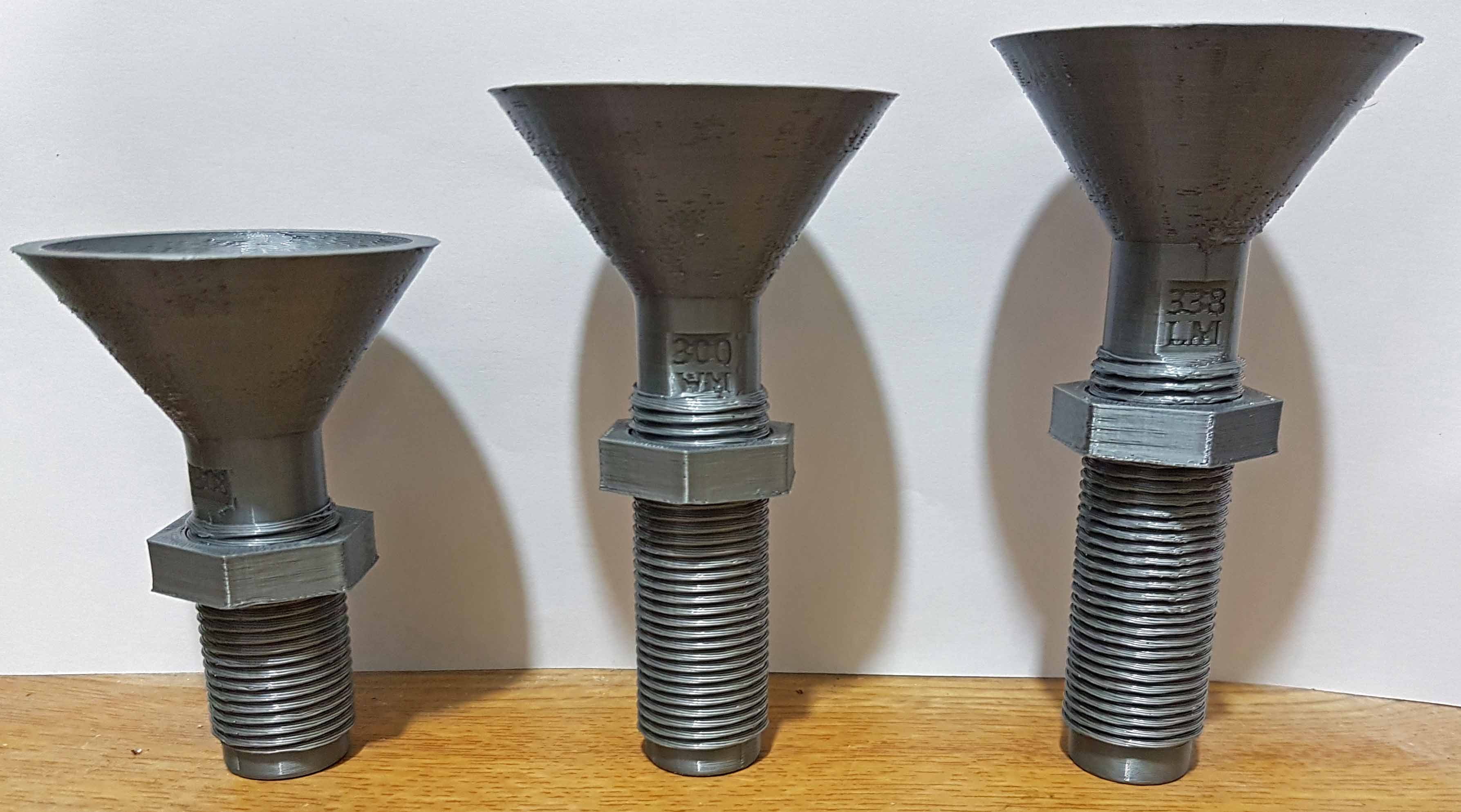 These dies are available in 338 Lapua, 300 Win Mag and 308 Winchester (Other sizes can be made if you send me an empty brass case) £8.00
These dies have a built in funnel and will screw in to any standard press that used the standard 7/8 x 14 die size, or in to the Powder die stand (shown above)
These are not load bearing parts
Please state which size when ordering.
The dies shown are printed in a silver grey plastic. The camera has distorted the image slightly the 2 outside ones do not lean in real life.
Large Bore Powder Funnel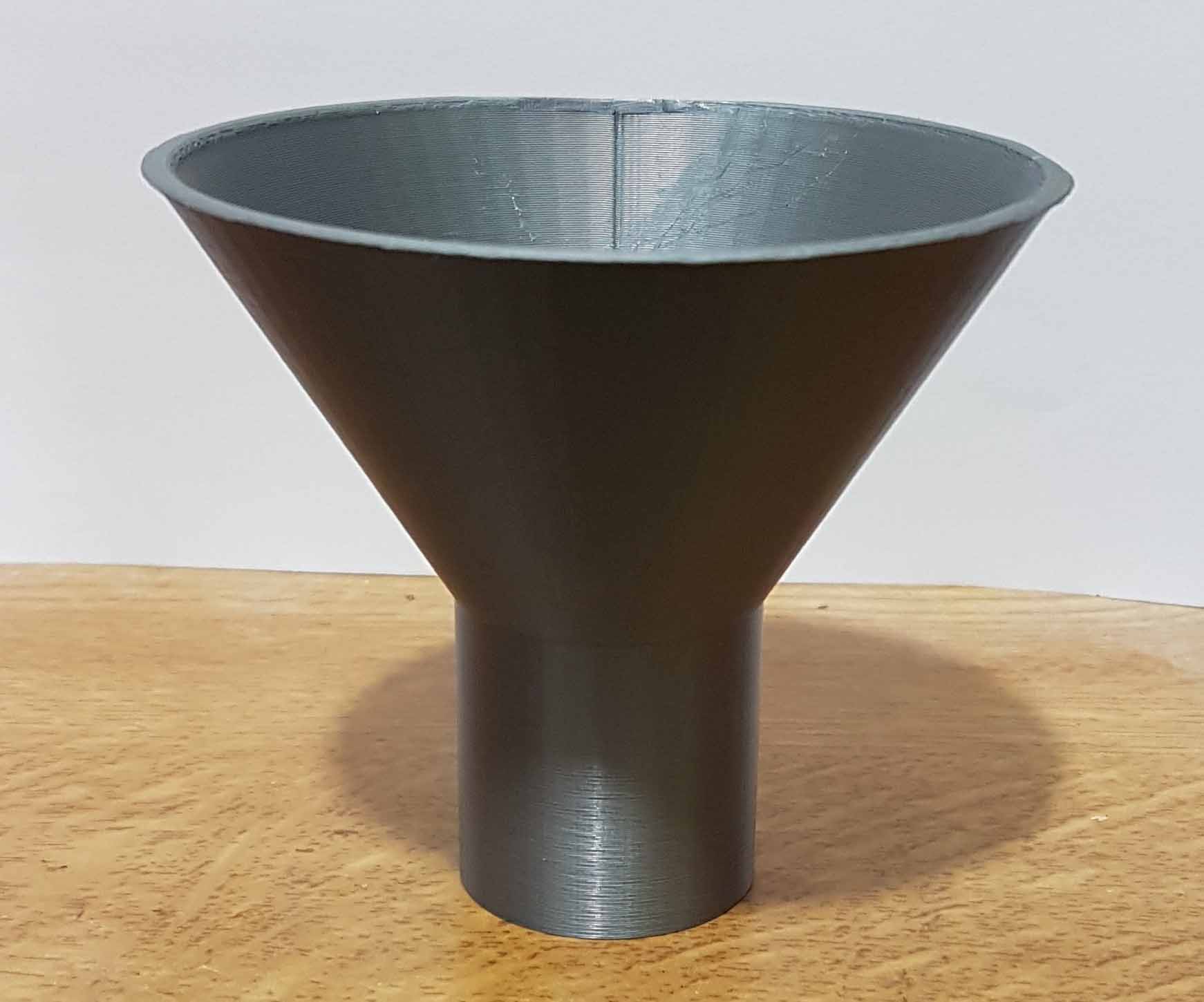 This funnel is ideal for poring powder back in to the bottle. The large bore ensures that the powder does not clog the funnel. £5.00